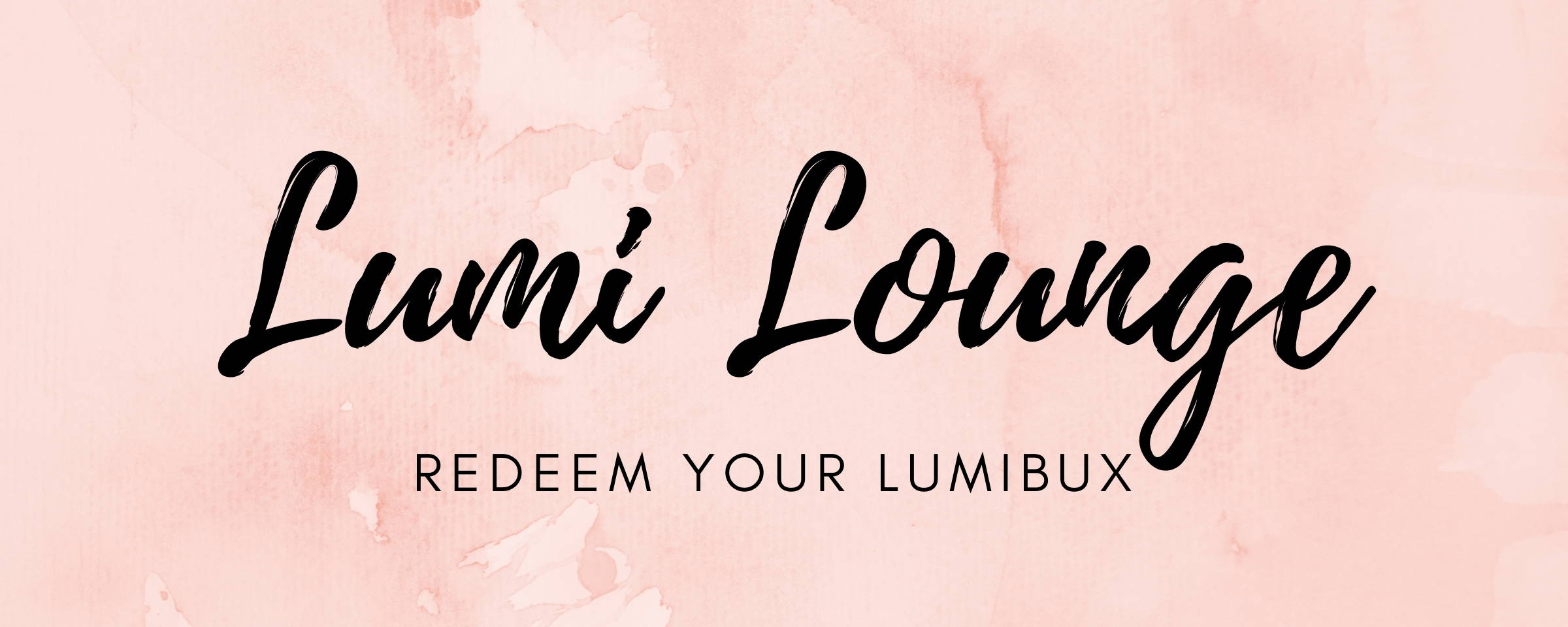 ♥️ Simply select a product from the Lumi Lounge, continue to checkout and use your LumiBux to pay for your purchase at checkout.
♥️ 100 LumiBux = $1
♥️ LumiBux can only be redeemed in the Lumi Lounge
♥️ Lumi Lounge is accessible to everyone, you do not have to have an active subscription to shop the Lumi Lounge or earn LumiBux.
♥️ Lumi Lounge orders will ship out with your next monthly subscription box. If you do not have an active subscription standard shipping rates will apply (Pop up store rates)
♥️ Use your rewards pop up to use the link to refer friends. Receive 500 LumiBux for every referral you send our way.
♥️ Earn 100 LumiBux for creating an account
♥️ Earn 50 LumiBux for each review you leave on the products you received in your box and buy in pop up. Score a bonus 50 LumiBux when you add a photo to your review.
♥️ Earn 50 LumiBux for liking us on Facebook, Follow us on Instagram, Follow us on Twitter.
♥️ Earn 100 LumiBux for sharing our store on your page.
♥️ Earn 1 LumiBux for every $1 you spend on our store.